Great news: We just finished redesigning the old Reminders page in your calendar. The result is a clean and intuitive page that will make it much easier for you to create and manage your appointment reminders.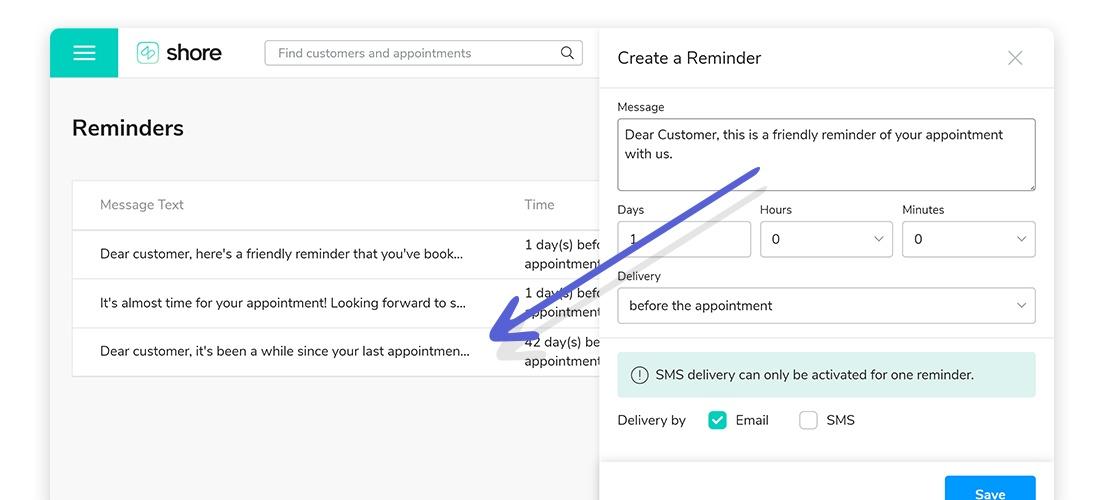 👉 Remember: You can create as many email reminders as you like and send different automated notifications before and after your appointments. With Shore Plus, you can also set up one SMS reminder.
PS: In case you haven't done this yet, you can find your reminders at Set up your company > Reminders.