TimeToSignUp has an option for participants to select a number when signing up: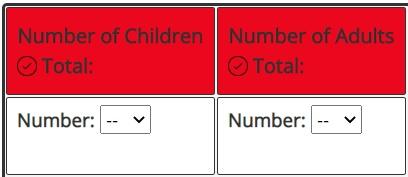 Today we are announcing two big changes to the number option!
The number option is available to everyone, not just Platinum subscribers
Admins can specify a maximum number of people to sign up.
We recognize that with COVID-19, organizations are looking for a way to limit the number of people who are signing up. Here is an example of how the number limit can help:
A church needs to limit attendance to 80 people for its 9:00 am service and 80 people for its 10:30 am service. The church can create a sign up sheet with two columns, one for 9:00 and the other for 10:30. Each of these columns can use the number option with a limit of 80.
This will permit 80 people to sign up for each service.
TimeToSignUp will allow participants to sign up until the maximum (in this case, 80 per service) is reached.