Adult Learner, Parent, and Teacher Admin accounts can now view detailed descriptions of the target phonics or spelling pattern for taught words in modules from the Main TTRS Course. The upper or lowercase letter keys introduced are also listed for modules from Levels 1-5.
You can find descriptors next to the module number in the Levels Overview screen or inside the Module Lines Preview window.
Use descriptors to help with targeted spelling or typing practice, and to support a structured, Orton-Gillingham based approach to literacy tuition.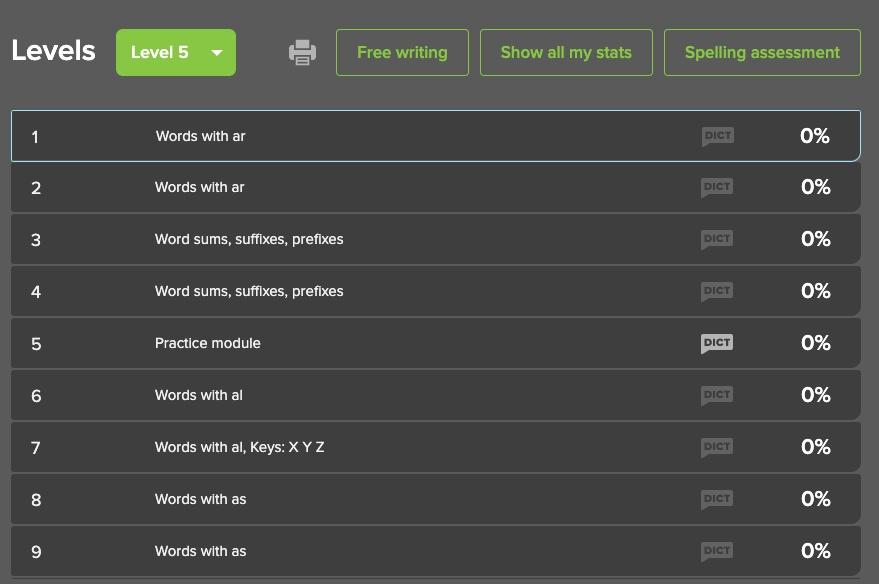 Read More