1.9.4
What's new: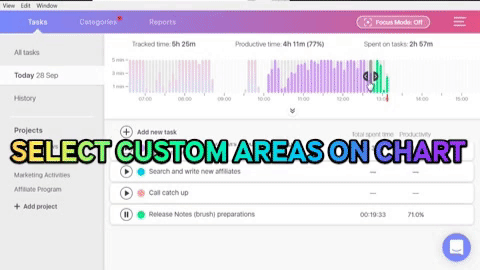 Now you may assign/reassign the time for tasks freely! As well as observe the productivity stats for the custom time ranges. Having this is a no-brainer in Y-Productive - sorry it took us so long.
The selector feature works similar to the operations with the text in documents:
Double click to select the group (tracked tasks, separate time ranges, etc.);
Shift+arrows (up/down/left/right) - extend/minimize the selection;
Arrows - move through the chart by bars or areas;
Enter - open assign/reassign tab in the pop-up;
Esc - close the pop-up and the selected area.
Fixed:
Opening the Y-Productive app from the Start menu no longer opens the new YP app. It opens the window of the minimized YP app instead.
The displaying and number of "Switching" no longer depends on the stats from the tasks tracked. Now it accounts for all your activities, no matter if you tracked any tasks today or not.