Getting ahead on Criagslist used to be posting lots of ads. Now that Craigslist is charging per ad in a number of locations, those of you impacted can no longer post as many. It became more important now to get more value out of each ad you post. To do that, Penny Posting is testing a new feature that allows you to post one listing as the primary ad, but append an additional "Recommended Listings" section in the ad's description. This way, when a renter views your ad, he/she is presented with multiple other offerings, which can be viewed with an URL.
To try it, open a Rental Group and select "Post to Craigslist". The first listing will be the primary, while remaining listings will be display in the "Recommended Listings" section.
If you do not see the "Post to Craigslist" option, please make sure you are updated to the latest PennyPosting version. Latest version number at 3.1.0.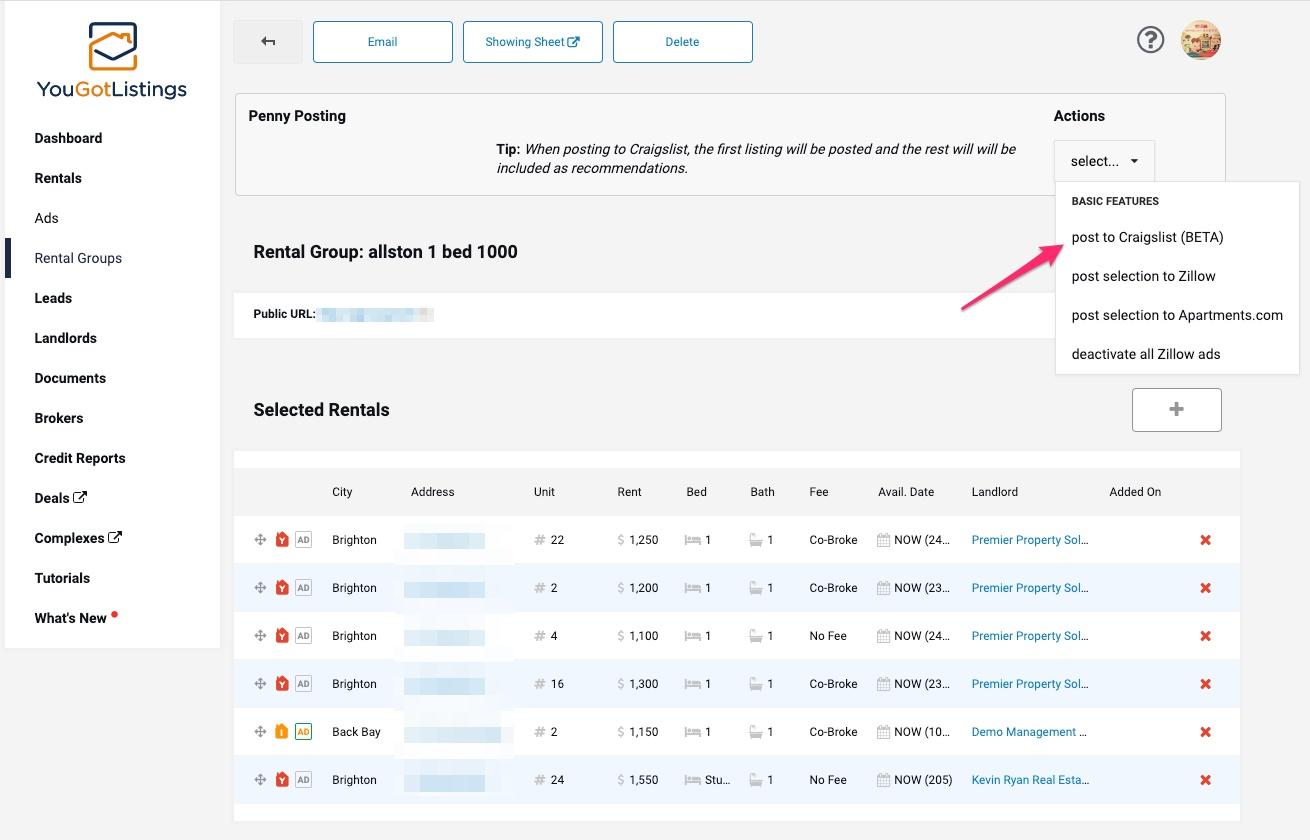 The new feature is currently under testing (BETA); please send us your feedback at feedback@yougotlistings.com. Thank you.