You can now edit multiple contacts-- not just tags, but also the associated User, referring Contact, and Next Conversation date.
You can also see a better view of what the current settings are.
When you select one or more Contacts, you now have the option to "Edit Multiple Contacts" (instead of simply "Tag Contacts).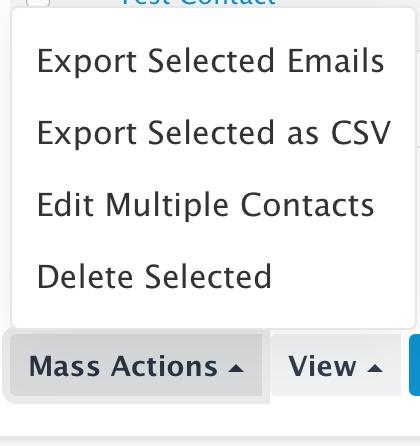 And now you can edit these parameters.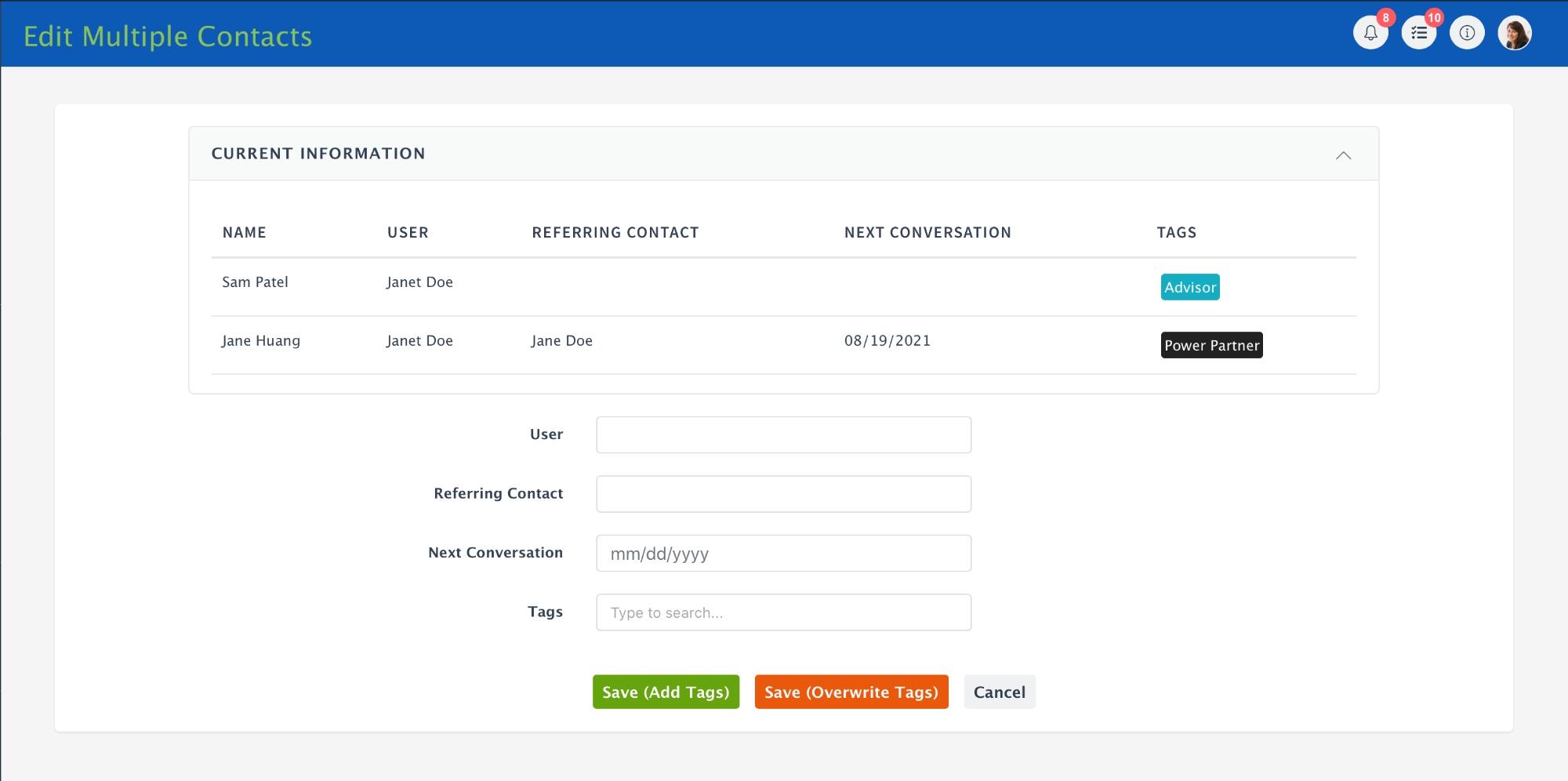 Note that overwriting tags with the Tags field blank will erase tags.